Shopping Cart
Your Cart is Empty
There was an error with PayPal
Click here to try again
Thank you for your business!
You should be receiving an order confirmation from Paypal shortly.
Exit Shopping Cart
I'm going to admit something. Something that may or may NOT be a good idea to admit!! I was a total sceptic about mentoring.
There, I said it. The cat's out of the bag!
I used to think, "How are they going to help me?" "That's a lot of money!" "I can figure this out myself".
Then, I finally bit the bullet and made the decision that I could do with some help. Couldn't hurt, right?
WOW!! When I got a mentor, something MAGICAL happened!!
I gained CONFIDENCE. I gained CLARITY. I had a MAJOR breakthrough in the first 24 hours! I kid you not. From that moment, I was a believer!!
 It totally and completely changed my perception of mentoring. I was like, "Wow, why hadn't I thought of that!"  This breakthrough unlocked a door and the ideas just kept flowing. My learning deepened. The energy multiplied. I was on my way.
Something CHANGED the moment I stepped into that space and admitted I didn't know everything. Something changed when I collaborated with a mentor who could provide a different perspective, guidance and support. There's an energy to collaboration. It is wonderful. And you might discover something you never expected!
For some people they thrive working one-on-one with a mentor. It's really special when you can focus solely on one person. You can go DEEP with them about the changes they need to make and create a completely tailored experience.
Other people work best in a group environment – and that can be so amazing in different ways! With a small group you have several people to bounce ideas off and learn from each other's experiences. There is also a group energy which can motivate and inspire each person to keep going and reach higher.
I guess the main message here is that COLLABORATION is so so VALUABLE!!
If you're still unsure about working with a mentor, ask yourself this: What RESULTS would justify your investment in a mentor? And do you want those results NOW? Then it's simply a matter of finding a mentor who can help you achieve those results!
So I invite you – if you would like some help, a new perspective, motivation, inspiration, knowledge, or simply a hand to hold – I'm here. And I wouldn't offer myself to you, if I didn't KNOW that I can help you. You will be AMAZED at what you are capable of. Your potential is in there, waiting to be unlocked, if you just give yourself the chance.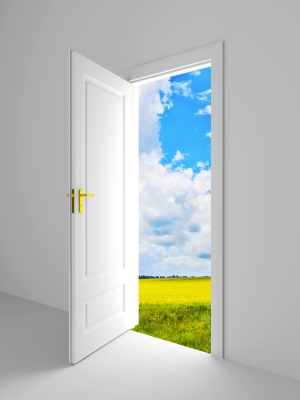 Categories: Childbirth Educators
/