Shopping Cart
Your Cart is Empty
There was an error with PayPal
Click here to try again
Thank you for your business!
You should be receiving an order confirmation from Paypal shortly.
Exit Shopping Cart
I'm going to admit something. Something that may or may NOT be a good idea to admit!! I was a total sceptic about mentoring.
There, I said it. The cat's out of the bag!
I used to think, "How are they going to help me?" "That's a lot of money!" "I can figure this out myself".
Then, I finally bit the bullet and made the decision that I could do with some help. Couldn't hurt, right?
WOW!! When I got a mentor, something MAGICAL happened!!
I gained CONFIDENCE. I gained CLARITY. I had a MAJOR breakthrough in the first 24 hours! I kid you not. From that moment, I was a believer!!
 It totally and completely changed my perception of mentoring. I was like, "Wow, why hadn't I thought of that!"  This breakthrough unlocked a door and the ideas just kept flowing. My learning deepened. The energy multiplied. I was on my way.
Something CHANGED the moment I stepped into that space and admitted I didn't know everything. Something changed when I collaborated with a mentor who could provide a different perspective, guidance and support. There's an energy to collaboration. It is wonderful. And you might discover something you never expected!
For some people they thrive working one-on-one with a mentor. It's really special when you can focus solely on one person. You can go DEEP with them about the changes they need to make and create a completely tailored experience.
Other people work best in a group environment – and that can be so amazing in different ways! With a small group you have several people to bounce ideas off and learn from each other's experiences. There is also a group energy which can motivate and inspire each person to keep going and reach higher.
I guess the main message here is that COLLABORATION is so so VALUABLE!!
If you're still unsure about working with a mentor, ask yourself this: What RESULTS would justify your investment in a mentor? And do you want those results NOW? Then it's simply a matter of finding a mentor who can help you achieve those results!
So I invite you – if you would like some help, a new perspective, motivation, inspiration, knowledge, or simply a hand to hold – I'm here. And I wouldn't offer myself to you, if I didn't KNOW that I can help you. You will be AMAZED at what you are capable of. Your potential is in there, waiting to be unlocked, if you just give yourself the chance.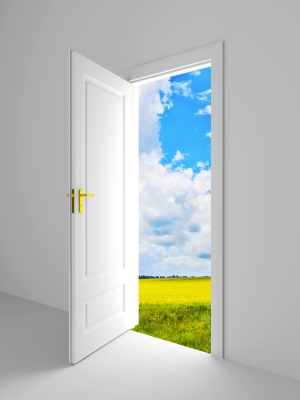 Creating your own website can be daunting but it is an absolute necessity in this day and age! I love helping birth workers to face this challenge. A professional looking website can be put together in under an hour and there are exceptionally cost effective ways of doing this using website template platforms. Even though it's really easy, it's so helpful to have someone guide you through it who knows what they are doing.
A web developer often charges in the thousands and I know that you can put it all together yourself for next to nothing!! I will help you to completely set-up your website during our one-hour consult and train you in how to edit it. We will squeeze in as much as we can during the consult - you will be surprised by how easy it is and how amazing it looks! You will also have complete control of your site and there are no ongoing fees.
This service includes:
- 1 hour consult
- Set-up of website
- Training on how to edit and improve your website
- You will have complete control and ownership of your website!
- No web developer, no ongoing fees!!
$200*
*Note: There may be some additional (minimal) costs for web hosting, domain names etc. depending on what options you choose for your website.
If you would like help setting up your website or need help with your current website, please CONTACT ME!
The 'CBE Transformation Masterclass' is designed for certified childbirth educators who are ready to take their classes to the next level.  If you are a passionate and creative woman with a burning desire to reach MORE women in your community, this program is for you!! I will show you step-by-step how to improve your classes, attract more clients and make meaningful connections with other professionals. My goal is to help you have a thriving business in as short a space of time as possible. This program will help you to achieve what could take you years to achieve on your own. Get ready to transform your classes, transform your business and transform your life!
The program includes:
- how to set up your business for success
- creating dynamic and engaging lesson plans
- developing professional learning materials
- creating an effective online presence
- how to communicate effectively with health care professionals and get them referring clients to you
- marketing and business essentials
I will step you through everything.  You will never be alone!  This is not a "virtual" training package.  This is ME with YOU, helping you every step of the way.  You will have:
- 6 intensive weeks of professional and program development
- 4 lessons per week covering everything you need to supercharge your business
- weekly group training calls
- individual coaching
- 6 further weeks of follow up support
This is a unique opportunity to not only utilise my support and expertise, but also to collaborate with other creative, like-minded educators.
Enrolment in this class is by invitation only.  Please CONTACT ME for a complimentary Discovery Session, so we can get clear on your goals together and discover if I can help you make them a reality. 
 xxx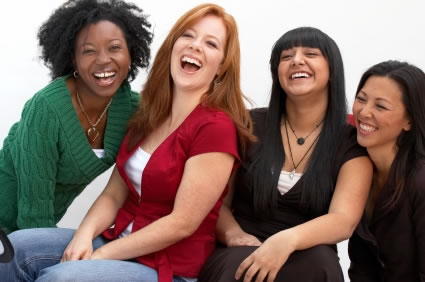 I LOVE working with educators individually to help them action lasting and meaningful change. My goal is to help you to become a more successful, more profitable and more professional practitioner. If you are passionate about teaching women about birth and you desperately want to turn it into a full-time income (without it necessarily being a full-time job), if you want to have FULL classes each and every time you teach so that you can maximise your income, leverage your time and HELP more women, then this is the program for you!!
THE 'VIP Ultimate Success Coaching Package' is the ultimate experience of working one-on-one with me.  I know, I know.  That sounds like I have major "tickets" on myself! lol  But believe me when I say, "Be prepared for some major lovin'!!" You will have my undivided attention and my passion and excitement for truly excellent childbirth classes is infectious!!
This program is for YOU, if:
- You are CREATIVE, PASSIONATE and COMMITTED 
- You have created (or are in the process of creating) your own childbirth classes
- You WANT to help more women but are not sure how to get more clients
- You take your role as a childbirth educator seriously and would like to take your classes to the next level
- You want to FAST-TRACK your success.
Benefits of this program:
- Work with me one-on-one exclusively (I only ever have 1 VIP client at a time)
- Intensive 4-week program, where we will get stuck in and work together on your program
- 4 x FULL DAY strategy sessions (1 each week).
- A focus on implementation and action (not just talking about it, DOING IT TOGETHER!)
- 8 FURTHER weeks of follow-up support.
During the program you will:
- Uncover your unique selling point (USP)
- Understand the power of marketing and networking (and how to use it!)
- Get CLEAR on how to create the business of your dreams and make it a reality!
- Polish, polish, polish your program so you KNOW it will attract clients.
- Prepare for your first class and FILL IT!!!
I would love to work with you.  If you would like to chat (no obligation and no "hard-selling" I PROMISE), please click here to book a time.  I am a super-friendly person (not scary AT ALL!)
and the goal of our chat is to work out if I am the right mentor for you.  I can't wait to hear from you!!  If you are feeling an inkling of excitement or curiosity welling up inside you, CONTACT ME NOW! xx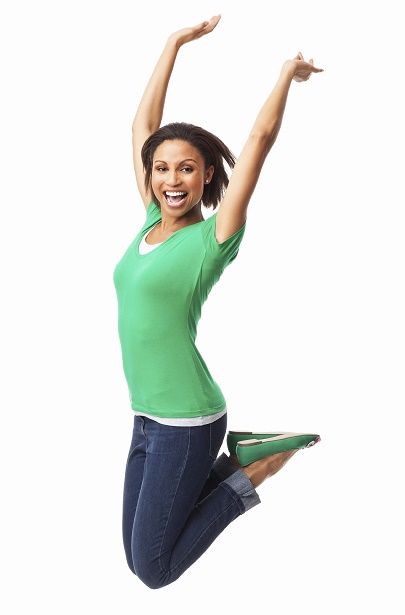 Who am I to claim I can teach you how to create a successful childbirth education business?  Well, firstly, may I direct you to my "About me" page. 
  Secondly, may I invite you to have a chat with me to discuss your particular situation, goals and challenges.  But thirdly, I'd like to turn the question around a little...
When people think this question, more often than not, it is a reflection of their own inner dialogue.  Have you found yourself saying,
"Who am I to teach these women?  Why would they want to listen to me?
Well, I want you to think very deeply on that question.  Who are you?  You are amazing for even WANTING to help and teach women.  THAT is what qualifies you!! Sure, you need to learn many things so that you CAN help them. You need to get certified and you need to put in the effort to create a program.  
BUT 
What QUALIFIES you is your passion.  It's your unwavering DESIRE to help and serve women in your community so that they can be empowered to make informed choices and have a wonderful, positive birth experience.  So that they can welcome their baby into this world with joy.
So what QUALIFIES me to teach you?  My PASSION.  Sure, I have lots of experience, knowledge, gifts and talents to share with you.  But what qualifies me is my passion to help you help women.  
I'm stepping up to the plate to say I want to help more educators create a successful practice instead of floundering and burning out and quitting.  I'm stepping out to say "YOU CAN DO THIS!" you just need a little help and guidance from me.
Together, we can get you on your feet.  Together we can get you confident, professional, SUCCESSFUL. 
Together, we can move mountains.  And we will. xx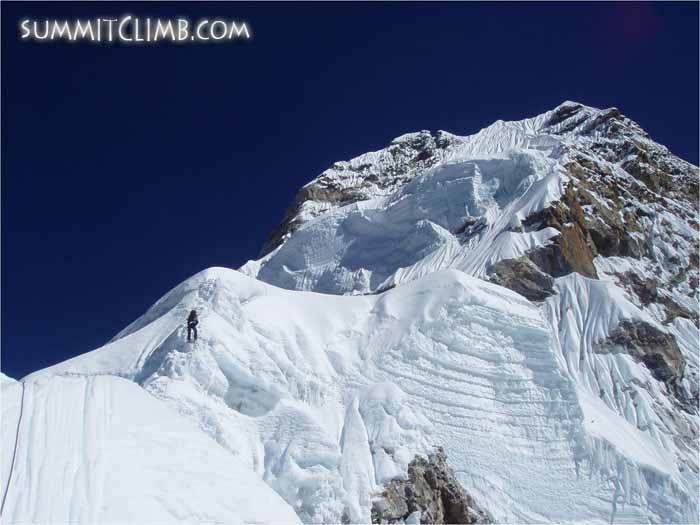 /